I confess that I sort of cheated on that last post. Alright, maybe more than sort of. Actually, I had the code saved already so that all I had to do was paste and post. I really cheated. Tonight, I'm making a real post. Note that I did not say a good post, or a thoughtful post, or even a post with a point, just a real one.
On the day that I finally remembered to carry my camera to school, I was walking down an outside staircase with a retaining wall to my right. It had hundreds of flowers cascading over it thus:
I was walking down that staircase minding my own business when I heard a noise right by my ear. I turned my head a saw this: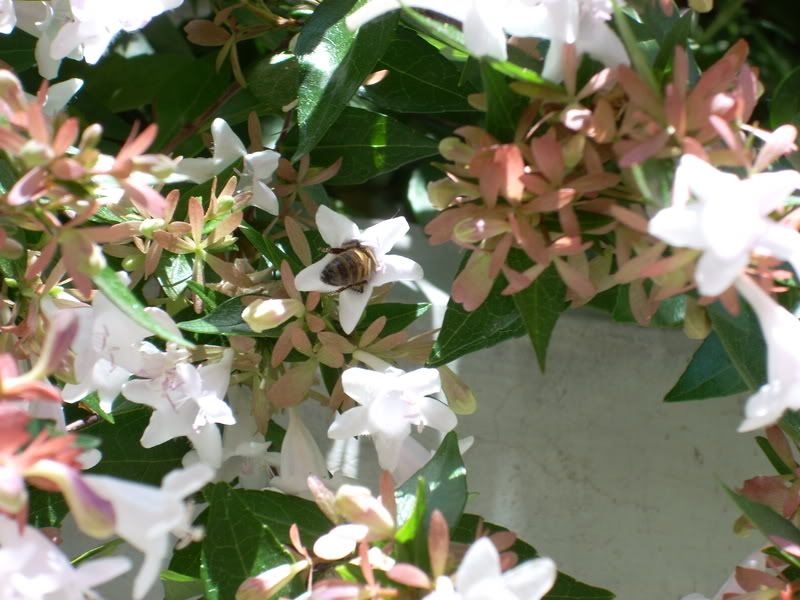 Let's look a little closer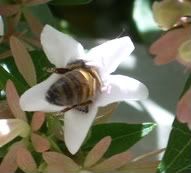 A bee. Of course at that point, I did the only natural thing - pulled out my camera and started taking pictures like a good blogger.
Unfortunately, the bee was much faster than my camera, so I only got one more picture of her (Useless trivia: All worker bees are infertile females.).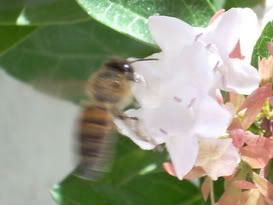 And with more of the flowers left in the frame: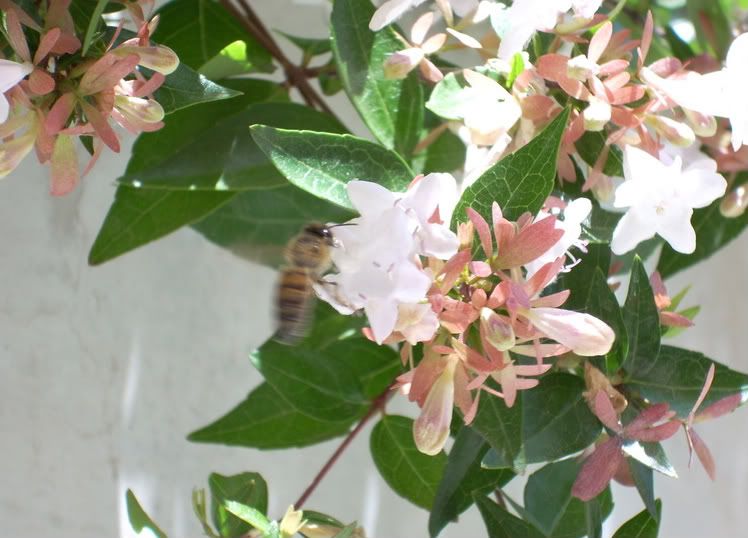 Unfortunately, I have nothing insightful to say, so enjoy the pictures and try not to think about it too much.